Millennials are the travel industry's highest-value audience as they value experiences above possessions. The market for cruising continues to grow with stunning new ships arriving annually. Yet, the industry struggles to effectively tap the millennial market. Why?
Millennials typically think that cruises are boring and more for the old people. In many cases this has been true as the Baby Boomers and Generation X have long been the main demographic for the cruise industry. However, millennials are now the biggest demographic group and are less influenced by the risk of COVID, so they should be the main target for the cruise industry.
Attracting millennials and catering to their needs and wishes is a key task for the cruise industry. Millennials are not drawn to traditional corporate marketing and messaging. Millennials, however, love to engage with brands and droves of them follow and engage with their favorite brands on social media. They also get recommendations on products from their friends using various social media platforms. Savvy marketers (think the fashion industry) exploit this.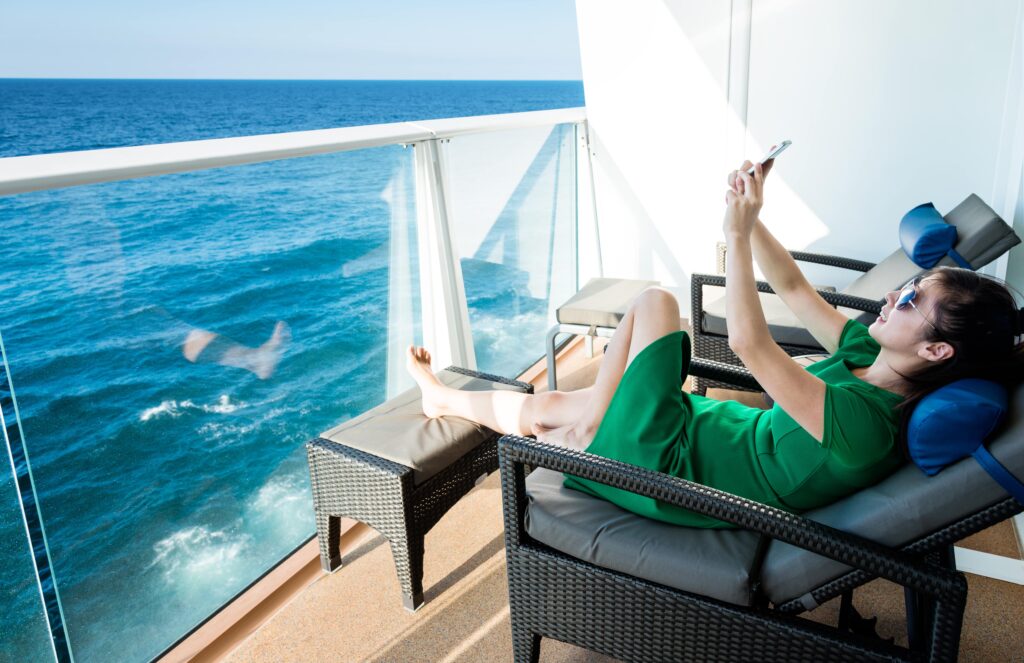 It is important to note one big behavioural difference compared to previous demographic groups: millennial connectivity and especially social media is part of the onboard experience. Since they are used to always being connected, they share their experience in real time with their friends and family. In return they get comments, questions, and ideas about their trip which makes their experience more meaningful. It is also excellent exposure for the cruise lines as 84% of millennials are likely or very likely to plan their trip based on someone elses vacation pictures or social media updates.
Free, fast restriction-free onboard Wi-Fi is key to attracting more millennials onboard. If cruise lines cannot make it free, they should at least offer Wi-Fi without content restrictions. This is challenging for operators because typical millennial content is bandwidth intensive given, for example, their preference to post videos over still photos. Bandwidth is expensive and there never seems to be enough of it to support a ship with thousands of concurrent users.
The solution is more complicated than simply adding bandwidth by combining geostationary satellites with Starlink and cellular connections. Operators must manage the content moving across their connections to provide fast and reliable Internet at reasonable costs.
We at RebelRoam are happy that one of the topics at this year's Seatrade conference will explore how to attract millennials to cruise. While there are many factors onboard that attract millennials, good connectivity ranks near the top of the list.
Tarvo Topolev, our CEO, together with other key people from the cruise industry will be at Seatrade Cruise Med 2022 in Malaga. The session will explore how experiences can be tailored towards millennials, shedding light on the type of experiences they seek when considering a cruise.
Learn more about Seatrade Malaga panel: https://www.seatradecruiseevents.com/med/en/conference/agenda.html#/seminars/attracting-new-to-cruise-customers-the-next-generation