Cruise lines report that passenger Wi-Fi use has jumped 2 to 3 fold compared with pre-Covid activity. This appears to be the result of people using the Internet to work remotely in addition to using it to connect with friends and family. As a result, more ships are integrating cellular to augment their satellite service. This post discusses the types of high data volume SIM cards available, their advantages and limitations, and how to simplify SIM management.
There are three main types of SIM cards (local, regional, and global) to fit the varying needs of users. Local cards run the fastest, have the lowest latency, and do so at the lowest cost. Regional roaming SIM cards cover larger geographic areas and make sense when ships do not spend sufficient time in the same cellular service territory. Global roaming SIM cards simplify management but do so at the cost of slower performance and higher fees.
As a high-volume virtual cellular network service provider, RebelRoam contracts with local telecommunications providers in many regions of the world. Our global network of providers allows us to deliver superior (faster, more reliable) service and lower cost compared with regional and global offerings. RebelRoam selects specific local and regional SIMs in consultation with clients based upon service availability and vessel usage patterns. This approach reduces connectivity cost, allows multicarrier connectivity, and maximizes performance.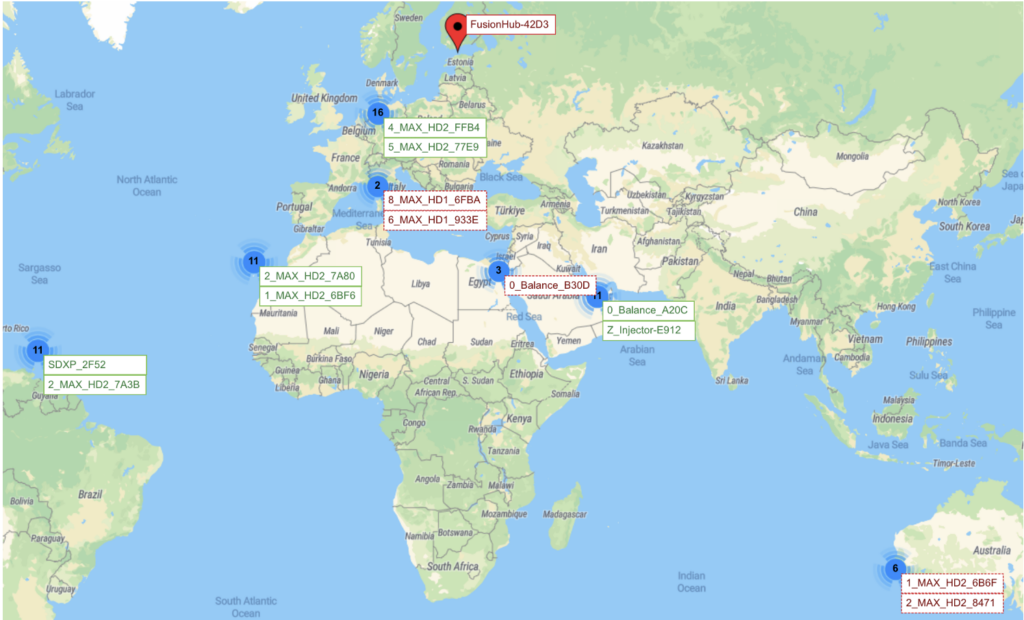 For many years, local service was not practical due the difficulties associated with procuring, storing, and changing physical SIMs as ships transit to new areas. RebelRoam solves this with a cloud based SIM management system. With RebelRoam managing your SIM cards, there is no need to procure, swap, or handle physical SIMs. We manage the complexities and keep it simple for our clients by automatically assigning SIM cards to the modems from the onboard or cloud based SIM depository. Our management system avoids problems with limited data plans or surprise cost overruns due to high roaming charges.
Key benefits of RebelRoam SIM Cloud solution include: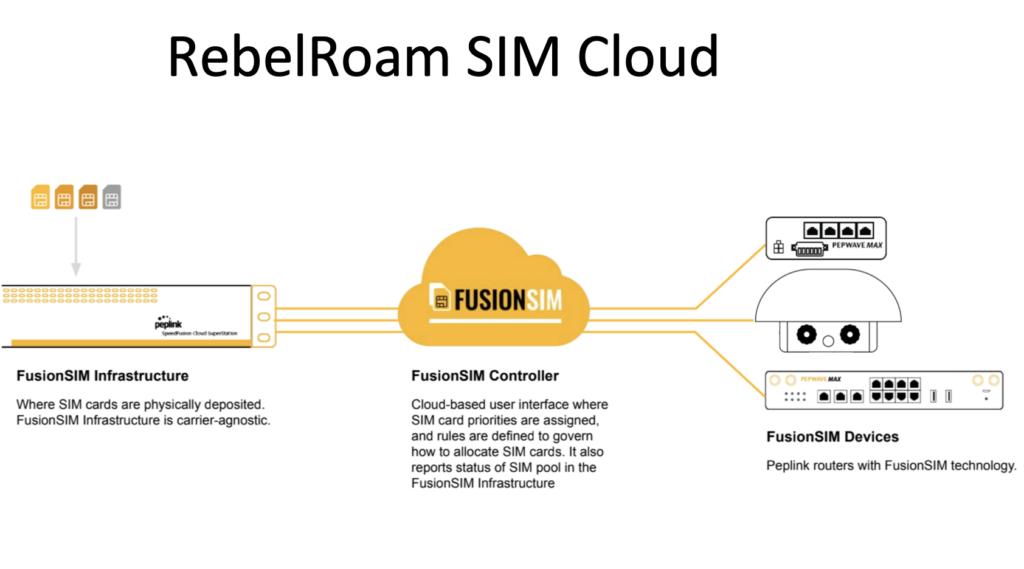 Automatic SIM assignments based on the location of the ship
No need to touch physical cards when ship itineraries change
Faster speeds and more frequent 5G connectivity
Lowest latency and minimized data costs
RebelRoam has repeatedly shown that deploying local and regional SIM cards in conjunction with multi-modem router hardware delivers maximum bandwidth and superior geographic coverage at the lowest cost.
Our cloud management solution makes the deployment of redundant multi-carrier cellular connection strategies practical regardless of the complexity of your communication network or the geographic diversity of your cruising grounds.
About RebelRoam
RebelRoam has done over 500 cellular broadband installations for its road and maritime customers over the last 6 years. The full scope solution includes global, regional and local cellular data SIM cards, network design, onboard equipment administration, data traffic optimization, and Peplink integrated antenna modems and load balancers. Our approach maximizes your return on investment.