RebelRoam considers  unique characteristics of ships, itineraries, and passenger demographics for custom solutions using best-in-class hardware and services.
GEO, LEO, and cellular services should merge seamlessly. Our solution design augments both high-latency GEO with low-latency LEO satellite connections and combines both GEO and LEO services with 5G cellular.
At minimum a cellular solution should include
Coaxial cable free integrated antenna modems
Integration of local and regional SIM cards
RebelRoam SIM Cloud for cellular connectivity management
Bandwidth aggregation/bonding
Least cost/best performance SD-WAN routing
Remote management and maintenance
Content management that keeps unwanted and unnecessary traffic off the link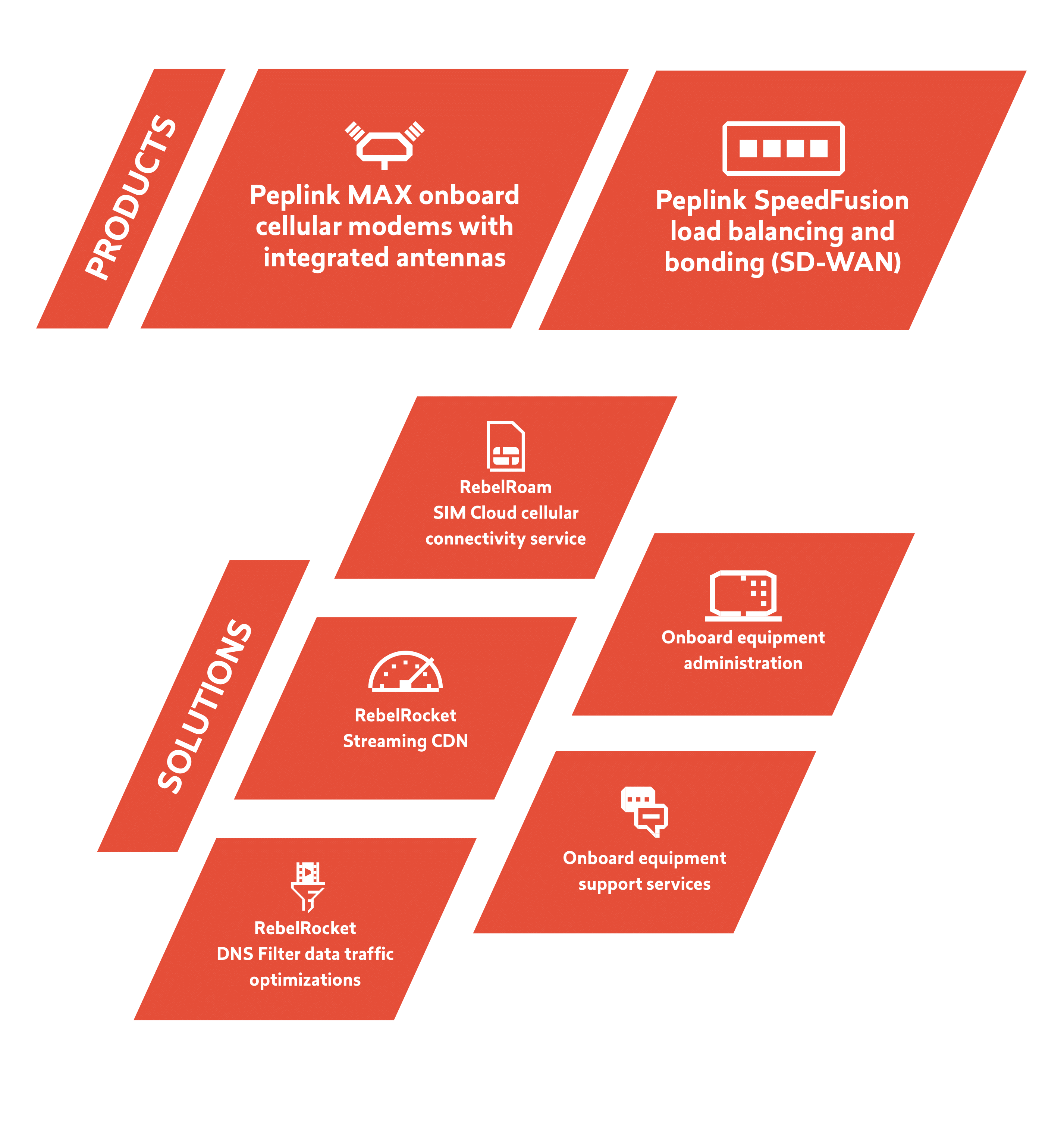 Cellular Antenna Installation
The physical layout of antennas is critical. The ideal configuration ensures that there are always antennas with unobstructed views to cellular towers. When only a few antennas are deployed, structures such as a ship's funnel or VSAT antenna can block access to a tower resulting in an unnecessary loss of cellular service.
Cellular modems with integrated antennas reduce installation time and costs. Further, Ethernet based connectivity eliminates signal loss associated with coaxial cable runs and delivers superior performance.
PoE ethernet connectivity also allows antennas to be strategically located around the perimeter of the vessel to avoid the possibility of the ship obstructing visibility to towers.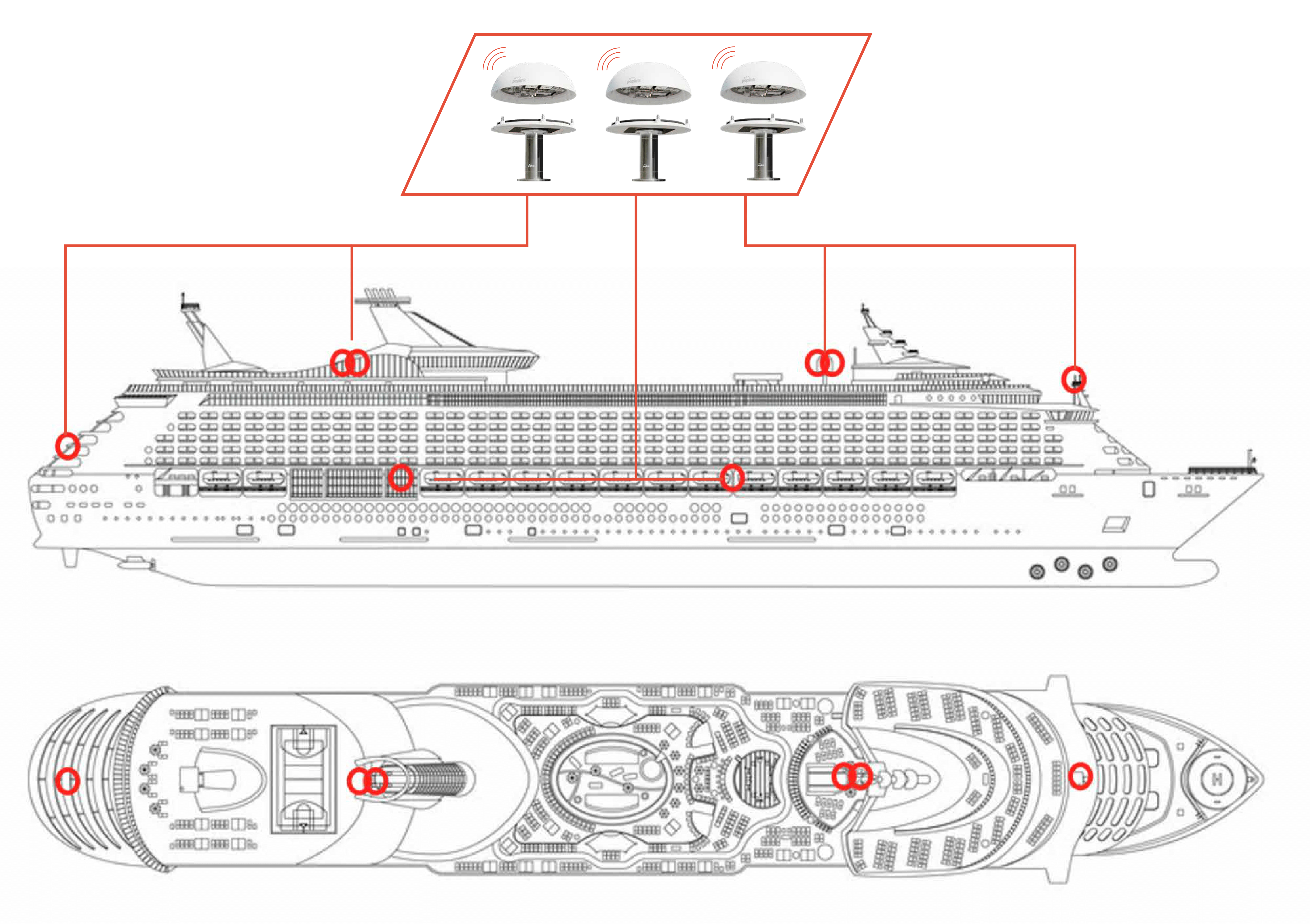 With up to 13 cellular modems per ship, multiple antennas can connect simultaneously to several cellular towers and different carriers, resulting in increased available bandwidth.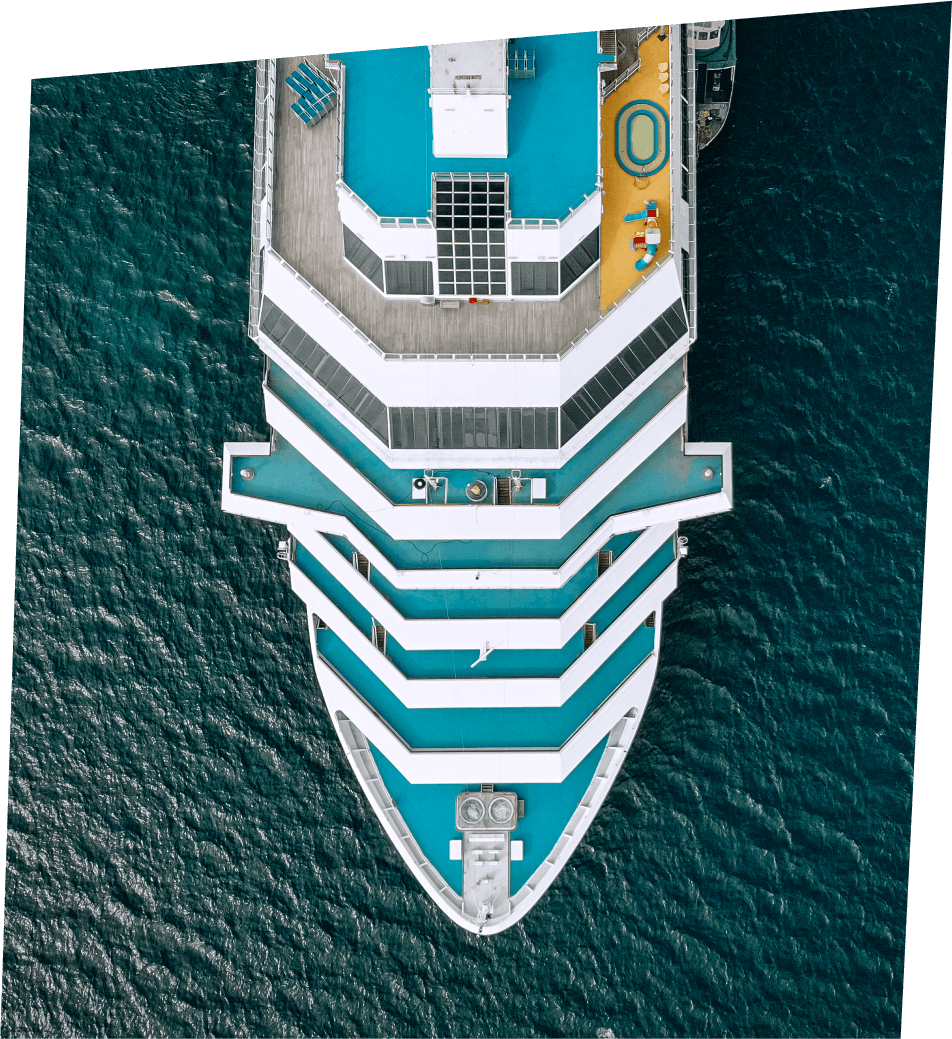 SIM Card Management
RebelRoam SIM Cloud Management provides fast, reliable and cost-effective connectivity. We manage SIM cards in a central location on the ship and/or in our data center and automatically assign the best performing connections from different operators to every active modem, thus ensuring the maximum available bandwidth in any given location.
RebelRoam SIM card management eliminates the need to procure, swap and manage SIM cards when ship itineraries change and eliminates problems with limited data plans because SIM cards get swapped automatically. In addition, our managed cellular connectivity eliminates the risk of high roaming charges and cost overruns and simplifies your operation while providing you with predictable fees reported on a single invoice.
Bandwidth Bonding
and SD-WAN
RebelRoam Bandwidth Bonding and SD-WAN is the answer to your bandwidth problems. The best user experience results from the most efficient use of all available bandwidth. Bandwidth heavy applications such as social media or video/audio streaming can be preferentially steered to GEO/LEO services with their high download speeds.
Latency sensitive web browsing with limited download volumes can be routed over cellular broadband for faster responses. It is also possible to direct all or a portion of the upload traffic to the cellular network, thus augmenting the lack of satellite upload capacity.
RebelRoam SD-WAN implementations ensure unbreakable per packet load balancing among all available healthy cellular and VSAT connections. Bonding multiple GEO and LEO links with 5G cellular connections provide higher total throughput and result in more reliable service.
RebelRoam SD-WAN supports encrypted site-to-site and multisite SD-WAN tunneling.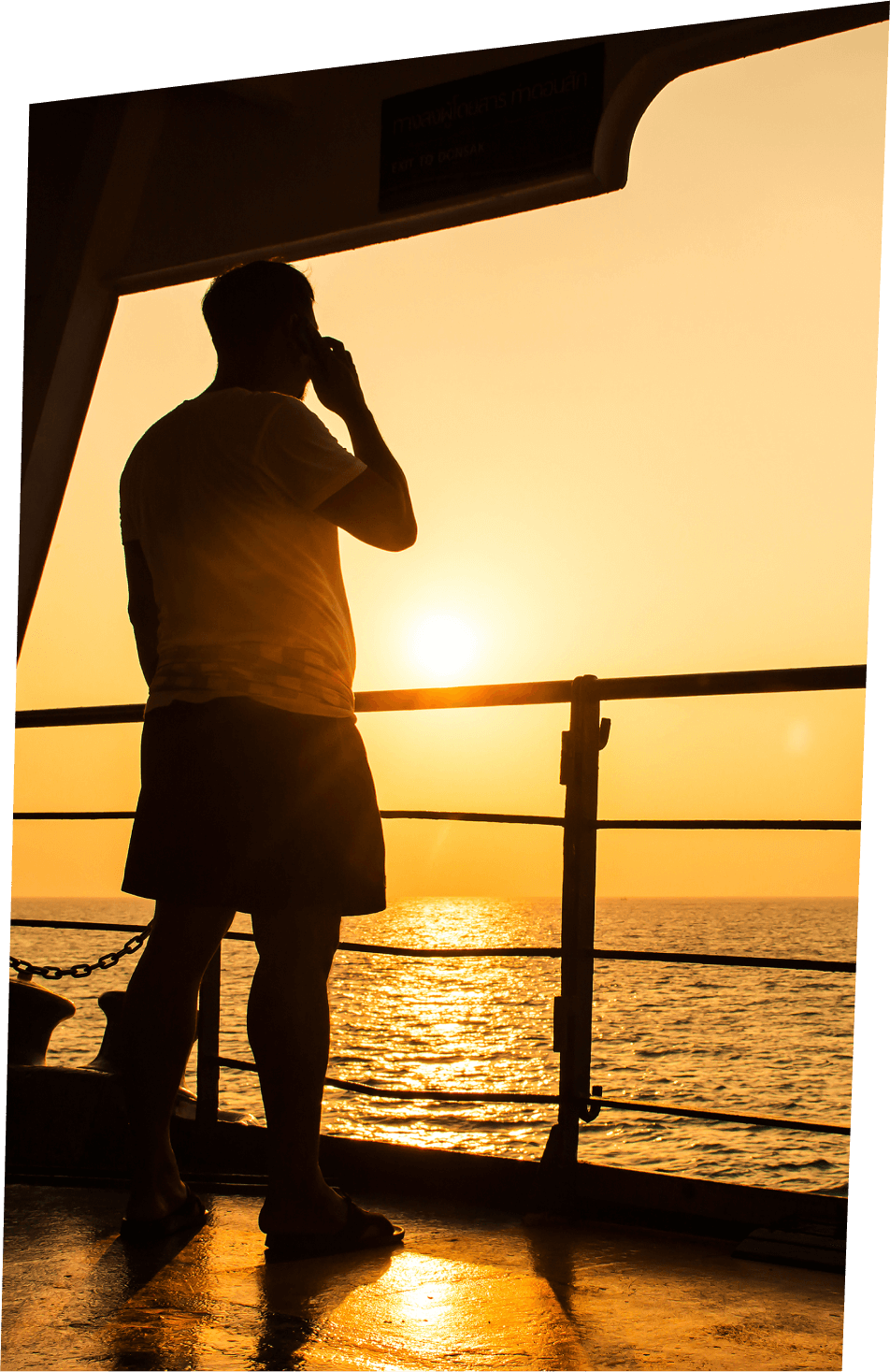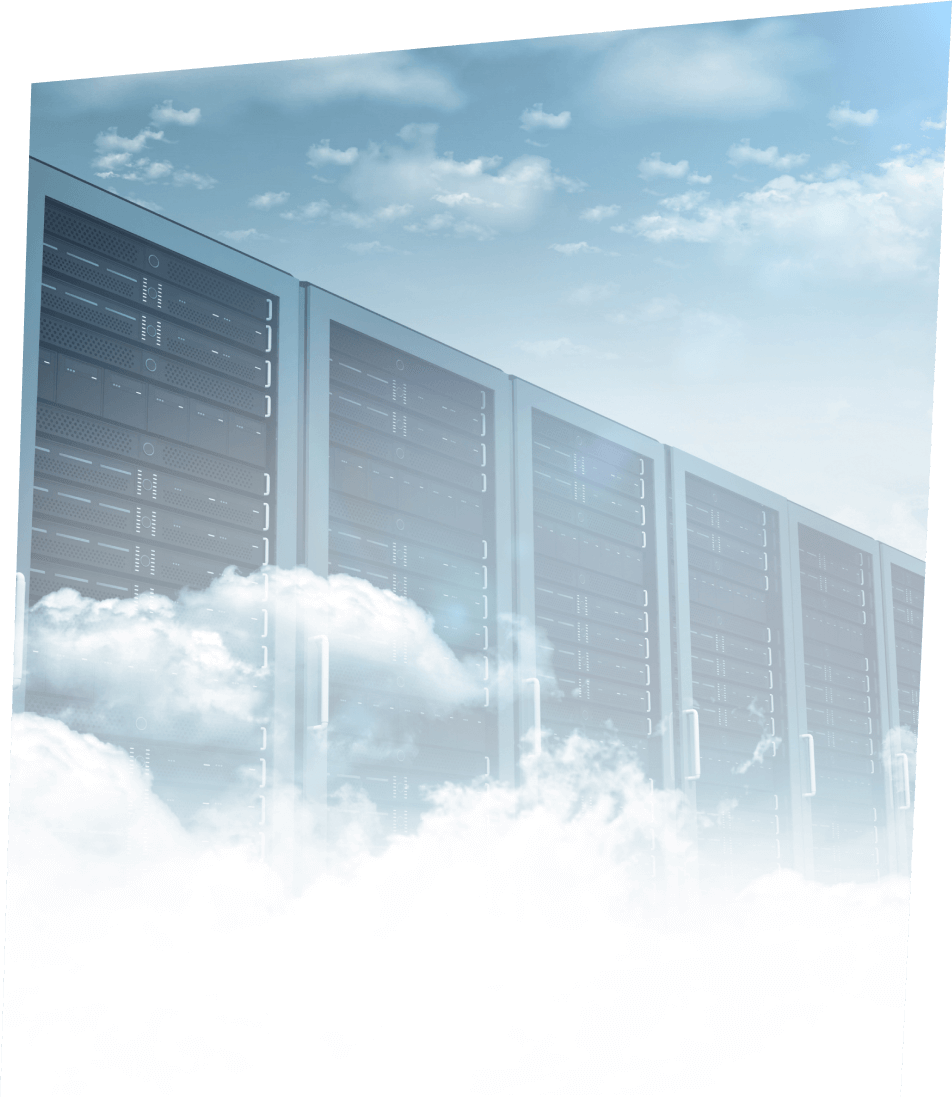 Remote Management and Maintenance
RebelRoam Remote Management and Maintenance portal provides total access to all configuration settings, as well as firmware updates. The RebelRoam cloud-based portal reports connectivity quality and bandwidth status in real time and provides historical data.
Ensuring security is of utmost importance. The platform categorizes users into four access levels, granting senior administrators the ability to manage the privileges of their subordinates. The platform provides standard two-factor authentication and unalterable change logs.
Certified Gold Partner
RebelRoam is a proud Peplink Certified Gold Partner. Peplink cellular connectivity and SD-WAN technology is deployed around the world, helping thousands of customers increase their bandwidth, enhance Internet reliability, and reduce costs. RebelRoam chose Peplink for their best-in-class equipment, engineering, and support services.