For immediate release: 20 th April 2022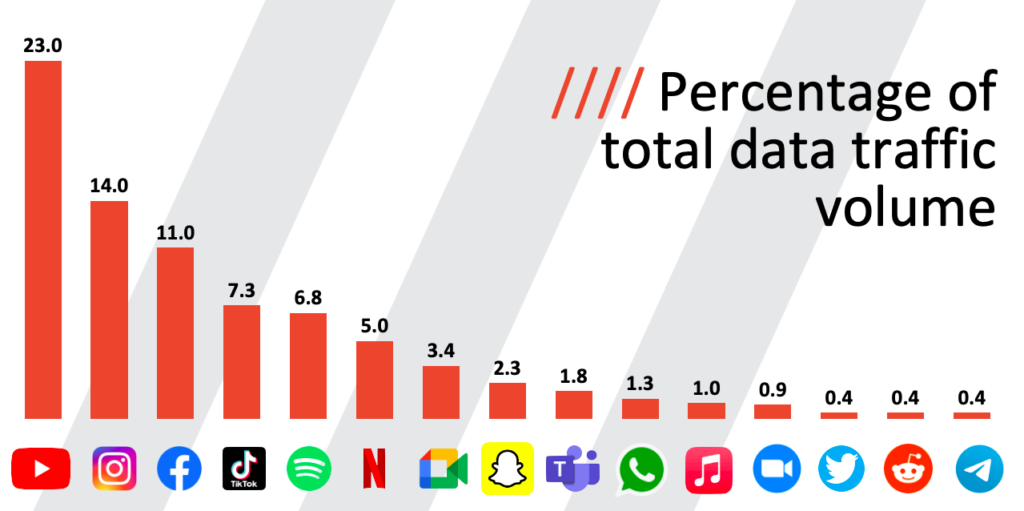 The average amount of data generated by a smartphone user has grown 50% during the pandemic and is projected to grow by a factor of four between 2022 and 2027. A smartphone-savvy consumer base and video rich applications, in combination with expected very high 5G penetration, will drive traffic growth.
How can service providers keep guest Wi-Fi sustainable in an era of ever-expanding bandwidth demand?
The common practice is limiting the per-user Wi-Fi connection speed to reduce overall network congestion and to contain bandwidth costs. While this approach does discourage the use of bandwidth heavy streaming applications, it simultaneously exacerbates poor quality of experience by increasing both web page and streaming content load times.
Let's look at an example. Viewing a five-minute video requires the guest Wi-Fi to provide between 1 Mbps to 4 Mbps of bandwidth and to carry 26 MB to 150 MB of data. It is apparent that limiting individual user Wi-Fi connection speed to 1 Mbps yields a potential saving in data transferred and required bandwidth. But while streaming this way, at a moderate video quality and without video stalling, web services still place high demands on the network performance as they require instant speed.
Web pages are quite different from streaming sources. The per-user throttling method is not efficient for non-streaming web services. Web pages are usually interactive while streaming sites are not. It is worth noting that the average download size of the fifty most popular websites is just 2 MB and this does not change at different download speeds. So, throttling does nothing to change the amount of data transferred from non-streaming web services. Therefore, throttling streaming services is desirable on a well optimized guest Wi-Fi network while throttling other web services is not. Throttling non-streaming content results in longer page load times and will likely take longer for the pages to load and may impact the user experience negatively.
To simplify the optimization of Guest Wi-Fi networks for the contrasting demands of streaming and non-streaming websites, RebelRoam developed Streaming CDN. Streaming CDN is a cloud-based software-as-a-service offering – delivers video and audio content at standard definition resolution to smartphone users in the Guest Wi-Fi network. As a result, content plays out smoothly without buffering and dramatically reduces the traffic load on the link.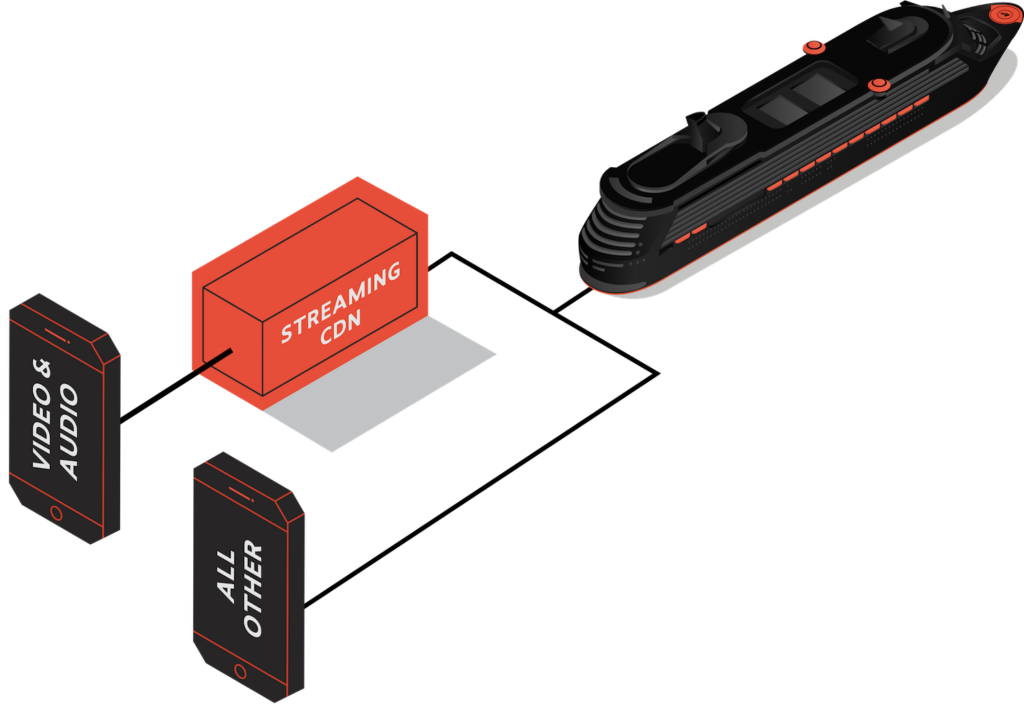 Streaming CDN reduces network traffic and, therefore, bandwidth requirements by up to 40%. By downscaling video and audio streaming content from 80% of the streaming sources on the Internet, Streaming CDN improves the quality of experience whether guests connect to streaming sites or static web pages.
About RebelRoam
RebelRoam provides superior onboard/inflight Wi-Fi traffic optimization to over three million connected passengers every month. Thirty transportation companies operating 3,000 cruise ships, riverboats, ferries, motor coaches and trains across 38 countries realize the benefits that our service brings to their operations and to their passengers.
Meet our team at Seatrade Miami 2022 to know more about Streaming CDN solution.
Learn more about RebelRoam at www.rebelroam.com
Press contact: Marju Teras, [email protected]