For immediate release: 06.04.2022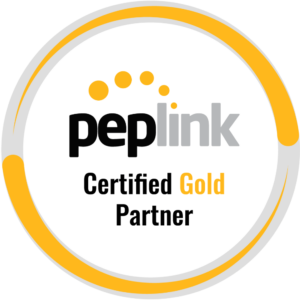 RebelRoam specializes in optimizing mobile Wi-Fi networks for passenger transportation operators. RebelRoam has done over 500 cellular WAN installations to its road and maritime customers using Peplink gear. In March 2022, RebelRoam became a Peplink Certified Gold Partner.
Since its inception, RebelRoam has provided tour operators and cruise lines with global data roaming SIM cards, onboard Wi-Fi administration, data traffic optimization, and Peplink on-board Wi-Fi antennas, modems, and routers.
RebelRoam increased its engagement with Peplink as the benefit of cellular connectivity for cruise lines became apparent. RebelRoam aggregates all mobile carriers on Peplink equipment to provide a single source for Internet access.
By deploying custom steerable roaming M2M SIM cards in conjunction with multi-modem router solutions, RebelRoam delivers bandwidth from multiple mobile operators simultaneously, resulting in maximum bandwidth and superior geographic coverage.
Peplink's modern Software-Defined (SD) Cellular WAN gateway equipment, and high-performance cellular antennas with network traffic load balancing are among the best on the market. The Peplink InControl2 management portal provides access to real-time data traffic consumption and network access reports. Combining Peplink's hardware with RebelRoam's advanced traffic management and straightforward administration recently resulted in a high-performance Wi-Fi backhaul solution for a leading international cruise line.
About Peplink
Peplink's SpeedFusion SD-WAN routers have been deployed around the world, helping thousands of customers from varied industries to increase bandwidth, enhance Internet reliability, and reduce costs. Their complete product line includes models for businesses of all sizes and provides an award-winning Internet experience for customers.
Learn more: https://www.peplink.com
About RebelRoam
RebelRoam provides superior onboard/inflight Wi-Fi traffic optimization to over three million connected passengers every month. Thirty transportation companies operating 2,000 cruise ships, riverboats, ferries, motor coaches and trains across 38 countries realize the benefits that our service brings to their operations and to their passengers.
Learn more: www.rebelroam.com
Press contact: Marju Teras, [email protected]