For immediate release: 11 Feb 2020
Dubrovnik, Croatia – Grand Circle Corporation kick starts year 2020 with improved free onboard Wi-Fi offer for their river and small ships guests. Implementation of RebelRocket traffic optimization solution enables more people to connect to reliable Wi-Fi networks and lower cost for the company at the same time. This change applies to the new season across 10 of its ships.
Grand Circle has witnessed the trend happening across the sector where Wi-Fi is now a necessity to guests, but balancing cost and quality has become challenging. As data consumption grows, cost increases and inevitably, quality declines due to network overload as guests expect to connect to free Wi-FI networks. Grand Circle has a filtering solution in place to help ease network traffic. Adding more bandwidth to accommodate more usage is another solution but with the rapidly growing rate of online activities, it will never be enough and will be too expensive to manage.
In the summer of 2019, Grand Circle started to trial RebelRocket optimization solution on several of their river and small seagoing vessels where results showed reduced data consumption by up to 30%.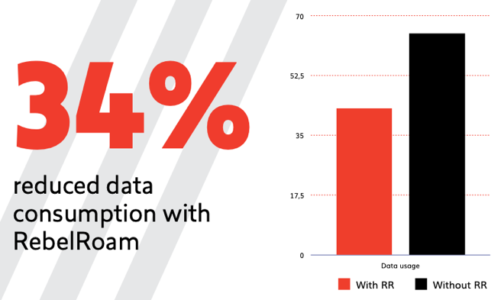 RebelRocket acts as a second layer augmenting Grand Circle's current filtering solution. It focuses on filtering out all the unnecessary background activities which start to sync automatically on each passenger phone when connected to the Wi-Fi network. For Apple users alone, there are more than 10 categories which can be filtered out with no negative effect on user experience.
Additionally, RebelRocket focuses on optimising bandwidth-heavy content such as videos on social media, YouTube and other streaming sites by locking down the resolution to standard definition and controlling the read ahead.
These make a very meaningful difference in overall data consumption and Wi-Fi quality without compromising the guest experience.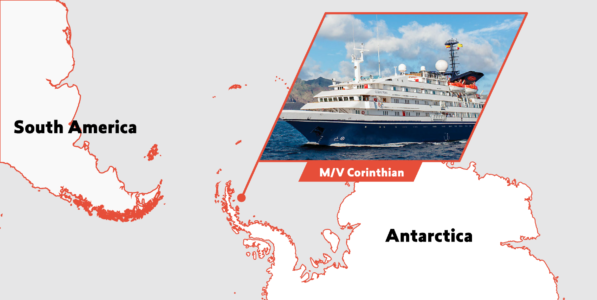 Installation is easily done by setting up a RebelRocket DNS relay on each vessel, wherever they are. In fact, one of GCC's small ships, Corinthian, is using RebelRocket and is currently sailing somewhere in the South Pole.
Grand Circle President Europe Simon Laxton comments, "Good quality free Wi-Fi is a part of our guests' Grand Circle experience and there is a growing expectation and demand every year. Our partnership with RebelRoam makes it possible for our network to support more concurrent users, giving our guests access to content that matters most to them while also containing our Wi-Fi costs."
"RebelRoam recognizes the challenges of cruise operators to provide good quality WiFi on their vessels without going over their budget. This is why we developed our RebelRocket solution.  As data traffic and consumption continues to grow, network optimization is not an option anymore, it's a must." – Henri Ploom, RebelRoam CEO
About Grand Circle Corporation
Grand Circle Cruise Line and Overseas Adventure Travel are part of the family of travel companies of the global enterprise Grand Circle Corporation. They operate privately-owned or privately-chartered 86-to 162-passenger ships as well as 14-1,000 passenger ships.
Grand Circle Cruise Line river cruises are the most discovery and value-rich way to traverse Europe's waterways, with a group size of 38-45 with one Program Director. GCCL has earned the title of "Best River Cruise Line for Enrichment" from the editors of Cruise Critic and has been voted #1 "World's Best River Cruise Line" five years in a row by Condé Nast Traveler readers. Overseas Adventure Travel Small Ship Adventures let travelers explore in a small group of just 20-25 travelers (average of 22), with a local Trip Experience Leader who takes them off the beaten path. Travel + Leisure voted Grand Circle among the World's Best Small Ship Cruise Lines for two consecutive years. To learn more, visit https://www.gct.com.
About RebelRoam
RebelRoam provides superior onboard/inflight Wi-Fi traffic optimization to over three million connected passengers every month.  Thirty transportation companies operating 2,000 cruise ships, riverboats, ferries, motor coaches, trains and planes across 38 countries realize the benefits that our service brings to their operations and to their passengers.
Learn more about RebelRoam at www.rebelroam.com
Press contact: Piret Vahter, [email protected]