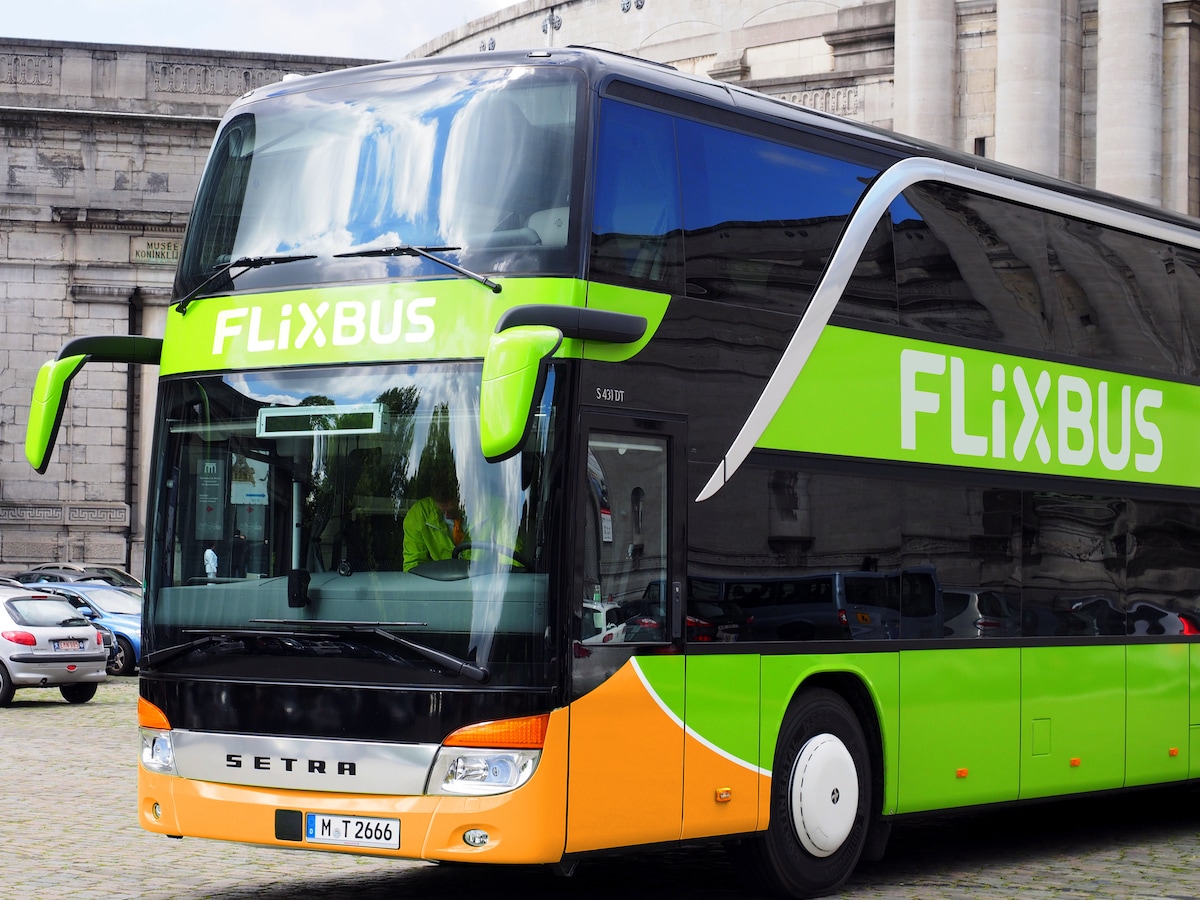 October 10, 2018 – RebelRoam helps FlixBus provide outstanding passenger Wi-Fi experience onboard their buses throughout Europe. This is achieved by implementing a solution that optimizes data traffic in the cloud, making onboard Wi-Fi networks both faster and less expensive. This technology was specifically developed by RebelRoam for the transportation and travel industries.
As passengers demand fast and reliable Internet when travelling, the quality of onboard Wi-Fi is fast becoming a key differentiating factor for transport providers. With data consumption continuously growing and with more than half of public Wi-Fi traffic being video content, FlixBus has made a powerful step forward to meet passengers' expectations of good quality free Wi-Fi. The implementation of RebelRoam's cutting edge technology to optimize their Wi-Fi networks has enabled FlixBus to provide their passengers a seamless onboard Wi-Fi experience. This network optimization solution is perfect for transport providers who are looking to improve their onboard Wi-Fi.
"Wi-Fi is rated as one of the most important features by our travellers and it is becoming increasingly important to deliver a great onboard Wi-Fi experience. RebelRoam is helping support our vision to deliver the best possible passenger experience and to provide a sustainable and convenient alternative to private transport" said Daniel Krauss, CIO and founder of FlixBus.
"Double wireless networks such as Wi-Fi onboard buses, trains, ships and planes will always have bandwidth limitations while at the same time, passengers expectations and demands are growing. We are happy to partner up with FlixBus and help them in improving the passenger experience." added Henri Ploom, CEO and founder of RebelRoam.
About FlixBus – www.flixbus.com
Flixbus is just 5 years old and has quickly become the leading intercity coach operator in Europe, operating over 1500 coaches. Over 100 million people have travelled across Europe with FlixBus, disrupting the traditional view of long-distance travel and supporting the shared mobility trend.
About Rebelroam – www.rebelroam.com
RebelRoam provides superior onboard Wi-Fi traffic optimization service to over 2 million connected passengers every month. 30 transportation companies operating 2,000 buses, cruise ships, ferries, and trains across 38 countries realize the benefits that our service brings to their operations and to their passengers.