What were you doing on March 3rd?
Chances are it was very different from your routine today.  With social distancing now the norm, people have turned to the Internet as never before to connect with friends, work from home, attend school remotely, and pass time watching movies.  As a result, Internet traffic is up worldwide.
At RebelRoam we support public transit and the travel industry where a congested last mile is common. So naturally, we have been monitoring Internet traffic patterns across Europe and North America closely.
The following comments come from industry leaders who do not deal with congestion on a regular basis.
Lisa Pierce, a network expert with Gartner told Fortune Magazine, "The weak link in the chain, where the system could get overloaded, is going to be the home broadband network.  People will hit congestion, just like a highway, where the speed goes from 60 miles an hour to 20."
Harold Feld, senior VP at Public Knowledge, agreed in his comment to CNet, "I don't think the whole internet is going to come crashing down.  But there's likely going to be some unevenness in experiences."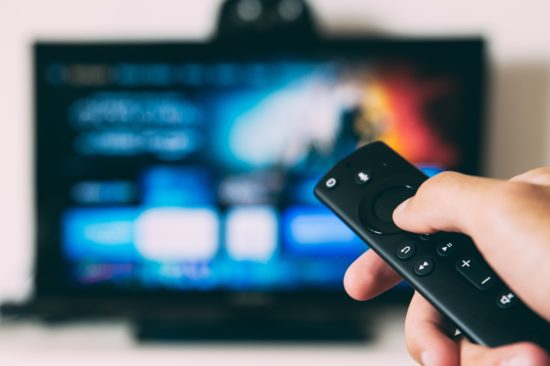 No one knows how high demand will climb during the pandemic.  In Italy, Telecom Italia SpA saw Internet traffic surge 90% in March compared to February.  This could be an outlier, but it could foretell the future.
On March 20 US FCC Commissioner Jessica Rosenworcel tweeted, "The FCC needs to report daily on the state of communications networks in this country.  It does these reports in other crises, like hurricanes and power outages.  It needs to do this here.  Now.  Because these are the networks we are all counting on for some semblance of modern life."
European Commissioner Thierry Breton did not wait for problems to surface.  On March 18 he asked video content providers to lower their resolution to standard definition (SD) across the EU to ensure sufficient bandwidth and smooth playout.  Major video providers Netflix, Amazon Prime, Apple TV+, and YouTube have all agreed to Benton's request for 30 days effective 26 March.
Lower Resolution Video Anywhere, Anytime
It's interesting that it took a request from an EU Commissioner to get action.  ISPs could have simply followed the lead of public transportation and the travel industry who deal with congestion constantly.  Transportation providers know it does not take a crisis to receive lower resolution video from the likes of Netflix and YouTube.
RebelRoam delivers smooth video playback over congested connections for the travel industry.  Our RebelRocket Cloud forces video content on the Internet to standard definition (SD).  Not only does RebelRocket manage Netflix and YouTube, but it also controls video from social media sites such as Facebook, Snapchat, and Instagram.
RebelRoam has been improving the viewing experience of travelers across Europe and North America for years.  Before the coronavirus outbreak, RebelRocket was supporting over four million connected passengers monthly aboard 2,000 motor coaches, buses, riverboats, ocean cruise ships, light rail, and trains.
Now anyone can get video from major outlets delivered at standard definition.  No need to become a European Commissioner.
About RebelRoam
RebelRoam provides superior onboard Wi-Fi traffic optimization to over four million connected passengers every month.  Forty transportation companies operating 2,000 cruise ships, riverboats, ferries, motor coaches, and trains across forty countries realize the benefits that our service brings to their operations and their passengers.
Learn more about RebelRoam at www.rebelroam.com
Press contact: Piret Vahter, [email protected]